2022 Winter Conference Cancelled and Awards of Distinction Dinner Postponed Until March 31, 2022
March 31
@
6:00 pm
–
9:00 pm
The 2022 SCBA Awards of Distinction Dinner scheduled for January 27, 2022, at the USC Alumni Center has been postponed until March 31, 2022, and will now be held 6:00-9:00 p.m. at the Hilton Columbia Center Ballroom.
The Winter Conference and Broadcast Exhibition has been cancelled. Discussions are being held to determine the feasibility of rescheduling the event.
---
Advertising and Sponsorships:
2022 SCBA Awards of Distinction Dinner Sponsors

Thank you to our event sponsors for your continued support of SCBA.
Each year, advertising may be purchased in the program booklet that is distributed to all convention attendees and all convention events are available for sponsorship. Sponsorships include recognition from the podium, an acknowledgment in the program book, complimentary ad, and appropriate signage at the event sponsored. To discuss which option will best meet your business' needs for the 2022 event, contact SCBA at 803-732-1186.
---
Awards of Distinction 2022 Honorees
The South Carolina Broadcasters Association will present the Masters Awards to J R Berry and Geoff Hart; Mike Hayes will be inducted into the SCBA Hall of Fame on Thursday, March 31, 2022, during the Awards of Distinction Dinner at the Hilton Columbia Center Ballroom. 
Congratulations to these deserving gentlemen.
JR Berry, WLXT TV
Masters Award
On January 27, 2022, JR Berry will be honored with the Masters Award for outstanding achievement as an on-air broadcaster. A staple at WLTX-TV for the past 31 years, JR got his start in radio in 1976 on WSSC in his hometown of Sumter, SC. In 1990 he joined WLTX-TV as a part-time reporter and his first big project found him on location in Saudi Arabia. 1998 found JR in the morning and noon anchor seat, teaming up with then meteorologist Darci Strickland and by 1999 the show became Columbia's first 2-hour morning news program, JR then became the anchor of News 19 at 6 pm and 11 pm in 2002 and he has occupied that same seat since.
Geoff Hart, WYFF 4
Masters Award
Geoff Hart will also be honored with the Masters Award for outstanding achievement as an on-air broadcaster. He served as both a sports director and later an anchor at WYFF News 4 for 28 years. His smooth and trustworthy delivery made him a fixture externally to the viewers and internally to the WYFF 4 family. Earlier this year, Geoff was forced to step away from the career and community he loved to focus his energy on an Alzheimer's diagnosis he received. He approached this situation, like he does everything else, with dignity and class. He opened himself and his family up to the viewers who care deeply for him.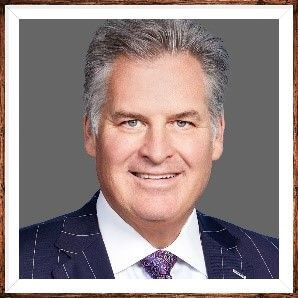 Mike Hayes, Hearst Television
Hall of Fame Award
Mike Hayes will be inducted into the SCBA Hall of Fame. This award recognizes individuals who have made significant contributions to the growth and development of the broadcast industry in South Carolina, or South Carolinians who have made such contributions outside the state. An inductee is not selected each year and there has not been an SCBA Hall of Fame recipient since 2018. Mike began his career as a sportscaster and producer at WISH-TV in Indianapolis, IN. During his broadcasting career, he held positions ranging from account executive to local sales manager to general sales manager to President and General Manager of WYFF 4 in Greenville. He now serves as the Executive VP of Hearst Television in New York. Mike first joined the SCBA Board of Directors in 2005 and in 2006 was elected President-elect. In 2007 he assumed the role of President, serving a two-year term, the first president to do so. To this day Mike has continued to support the Education Foundation through the Fellows Program. The characteristic that most encapsulates Mike's personality is charity. His career is the epitome of a lifetime of extraordinary achievement, service, and contributions.
2020 AOD Photo Gallery