2022 Winter Conference and Awards of Distinction Dinner January 27, 2022
The 2022 SCBA Winter Conference will be held January 27, 2022 at the USC Alumni Center.  The conference features targeted training for sales associates and engineering professionals, a broadcast exhibition, an annual business meeting with elections, and the Awards of Distinction Dinner and Ceremony.
The conference also offers advertising and sponsorship opportunities to stations and companies wishing to support the Association or promote their services to conference attendees.  For information about how to become an exhibitor at this event, click here or contact the SCBA at (803) 732-1186.
Broadcast Exhibition 
This all-day exhibition features equipment, products and services of interest to radio and television broadcasters including general managers, engineers, programming, production and other station decision makers. The exhibition is held each January at the Winter Convention and typically features over 30 vendors.  It is considered "one of the best in the country" by vendors and attendees alike. This exhibition is open to all full convention registrants.  The date for the next exhibition is January 27, 2022 at the USC Alumni Center.
Engineering 
SCBA provides full-day training for broadcast engineers.  Attendees visit the Broadcast Exhibition and participate in sessions on the latest developments in broadcast technology. A legal and regulatory update is provided by SCBA Washington counsel.
Sales 

Nationally recognized sales consultants do all-day sales and management training at our Winter Convention each year.  The next sales training session will take place at the Winter Conference on January 27, 2022.  Speaker to be announced in the near future.
During the 2020 Winter Conference, Derron Steenbergen was back by popular demand and spoke on the following topics: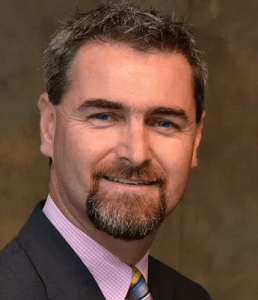 Discovering Your Sales Swagger
Discovering Your Sales Swagger will focus on managing the many distractions that keep salespeople from being successful. Nothing fuels the effort of discovering our sales swagger more than confidence. This session will focus on the many things that build our belief in ourselves as well as the things that steal our joy. Go from being distracted and overwhelmed to someone with a defined focus and a renewed spirit. Be prepared to be challenged. Be prepared to be engaged. Be prepared to make more money than ever before. Recommended for all sellers and sales managers.
Digital…It's Not Just Selling More of It, but Understanding How it Works Best with Selling Radio and Television
This session will jump into the digital arena and start exploring how we can do more. Many salespeople in most markets are struggling with how to sell digital and social media, and it's costing them money and credibility. This session will unlock your understanding of how to handle your clients when they say, "well, I have a Facebook page". It's time we begin to tell our broadcast story better! For radio and television to stay relevant, YOU must stay passionate. We will wrap up this session with why we are and how you can!
Webinars: 
SCBA offers several FREE webinars on sales, news and engineering topics throughout the year.
Awards of Distinction 2020 Honorees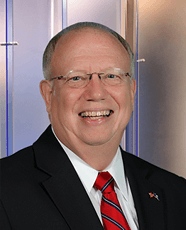 Dave Aiken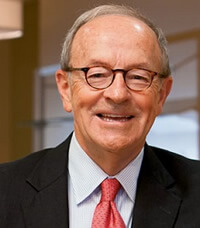 Tommy Suggs
The South Carolina Broadcasters Association presented the Masters Award to Dave Aiken and the Honorary Lifetime Membership Award to Tommy Suggs on Thursday, January 30, 2020 during the Awards of Distinction Dinner at the USC Alumni Center. 
Advertising and Sponsorships
Each year, advertising may be purchased in the program booklet that is distributed to all convention attendees and all convention events are available for sponsorship. Sponsorships include recognition from the podium, acknowledgement in the program book, complimentary ad and appropriate signage at the event sponsored. To discuss which option will best meet your business' needs for the 2022 event, contact SCBA at 803-732-1186.