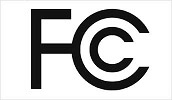 Recently, FCC Acting Chairwoman Jessica Rosenworcel announced the largest fine ever assessed in the FCC's history — a $225M fine against two Texas-based robocallers. The fine was part of a broader kick off of a new anti-robocall agenda announced on March 17, 2021.
The fine was assessed to John C. Spiller and Jakob A. Mears, who used business names including Rising Eagle and JSquared Telecom, and were found to have transmitted approximately 1 billion spoofed robocalls to sell short-term, limited-duration health insurance plans. The robocalls falsely claimed to offer health insurance plans from well-known health insurance companies such as Blue Cross Blue Shield and Cigna.
The Acting Chairwoman also announced the formation of a 51-member Robocall Response Team. Consisting of FCC staff members from six different Bureaus and Offices, the team will bring together the FCC's efforts to enforce the law against providers of illegal robocalls, develop new policies to authenticate calls and trace back illegal robocalls, and educate providers and other stakeholders about what they can do to help.
Finally, the FCC announced the delivery of cease-and-desist letters to six voice providersthat have consistently violated FCC guidelines on the use of autodialed and prerecorded voice message calls and in one case had received prior agency warnings to stop carrying out suspected illegal robocall traffic operations.
Consumers can visit the FCC's Consumer Help Center for tips on how to avoid being scammed by robocalls, including information on fighting COVID-related robocalls.