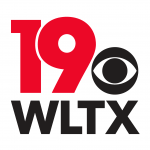 Website WLTX
Position/Title:Multi-Platform Producer – 014182
Details:WLTX-TV, the TEGNA owned television station in Columbia, S.C., is looking for a Multi-Platform News Producer. The ideal person for this position understands newscasts are crafted, not stacked. We are looking for a journalist. This person should have solid news judgment, be innovative in the use of exciting video, highly produced graphics, and creative writing to connect with our consumers across broadcast, online and social platforms.

Responsibilities:

• Fact-checking and second-sourcing information for credibility

• Write in a conversational style

• Craft on-air news events in an engaging, exciting, and accurate manner

• Multi-tasking

• Create, unique newscasts or segments evoking emotion.

• Develop original content ideas/ story pitches

• Use consumer analytics in determining content

• Use creative production techniques such as graphics and new forms of media to enhance stories

• Line-produce

• Work collaboratively with other team members

• Understand digital platforms and contribute news content to those platforms
Vacancy Type:Full Time
Date Posted:3/22/2023
Closing Date:3/12/2024
City:Columbia
State:South Carolina
URL:http://www.wltx.com
Experience:Entry level
Requirements:Requirements:
• BA/BS in journalism, communications or related field of study
• Understanding of the tenets of ethical journalism
• 1-3 years of experience producing/line producing engaging, content-driven newscasts and digital content
• Strong social media skills, including an active presence on Twitter, Facebook, Instagram
• Knowledge of ENPS, Edius, Axis Graphics preferred
• Organizational skills and the ability to work under constant time sensitive deadlines
• Ability to handle highly intensive live, breaking news situations and changing events
Work Environment: Office
Physical Demands: Light work
Travel: Rarely: less than 10%
Work Environment Set: Office: normally performed in a typical interior/office environment
Physical Demands Set: Light work: Involves sitting most of the time, walking, lifting, bending, standing, etc.
TEGNA requires all employees to be fully vaccinated (as defined by the CDC) against the coronavirus.
EEO statement:
TEGNA Inc. is a proud equal opportunity employer. We are a drug free, EEO employer committed to a diverse workforce. We encourage and consider all qualified candidates regardless of race, color, religion, national origin, sex, age, marital status, personal appearance, sexual orientation, gender identity, family responsibilities, disability, enrollment in college or vocational school, political affiliation, veteran status or genetic information. TEGNA complies with all applicable laws related to accommodations.
Contact:http://www.jobs.net/j/JWrZeTBB?jobdetails=true
Apply Online URL:http://www.jobs.net/j/JWrZeTBB
Job posted by an EQUAL EMPLOYMENT OPPORTUNITY EMPLOYER