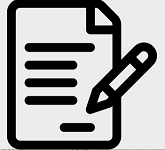 The Supreme Court Overturns Third Circuit on Media Ownership Rules
By Frank Montero
On Thursday, April 1, 2021 the Supreme Court unanimously voted to overturn the United States
Court of Appeals for the Third Circuit in Philadelphia ("Third Circuit") in the case of Federal Communications Commission ("FCC") v. Prometheus Radio Project, No. 19-1231. The possibility of this result was something we had considered in a previous post, which includes background on media ownership rules. By overturning the Third Circuit, the changes the FCC adopted in 2017 will likely go into effect soon. Those changes included eliminating the newspaper-broadcast and the radio-TV cross-ownership rules and allowing dual TV station ownership in markets with fewer than eight independent voices, creating an opportunity for ownership of two of the top four TV stations
in a market on a case-by-case basis (the FCC did not call it a waiver), eliminating attribution of joint sales agreements for multiple ownership purposes, and creating an incubator program.
Click here to read more.