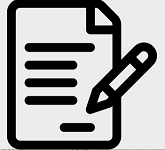 On December 10, 2020, the Federal Communications Commission ("FCC" or the "Commission") released a Report and Order that is intended to encourage further deployment of the ATSC 3.0 Next Generation Television Standard (ATSC 3.0), and particularly to facilitate the expansion of new and
innovative ancillary and supplementary "Broadcast Internet" services by noncommercial educational (NCE) stations. These Broadcast Internet services are distinct from traditional over-the-air video programming services.
The Report and Order is the culmination of a proceeding commenced last year with the Commission's release of a Declaratory Ruling and Notice of Proposed Rulemaking (NPRM). That Declaratory Ruling clarified that a broadcaster's lease of spectrum to a third party for provision of ancillary, nonbroadcast services does not trigger attribution for the FCC's broadcast ownership rules. In the NPRM, the Commission sought comment on several issues to enhance the growth of ATSC 3.0-enabled Broadcast Internet services. The Report and Order acts on a number of those issues.
Click here to read more.