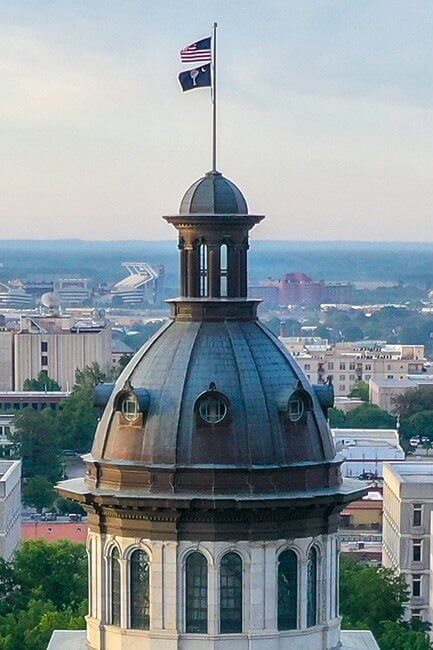 Provided by Riley Pope & Laney, LLC – February 26, 2021
Attached for your review is the February 26th edition of Under the Dome, along with new Senate and House bill introductions of interest which will be tracked this session.  Please let us know of any specific bills you would like to receive updates on as they move through the legislative process.  **Note:  We will issue an update to next week's meetings on Monday, March 1st due to website technical issues. 
Click here to read the latest update of Under the Dome. Click here to view the new Senate Bill Introductions of Interest and click here to view the latest House Bill Introductions of Interest.