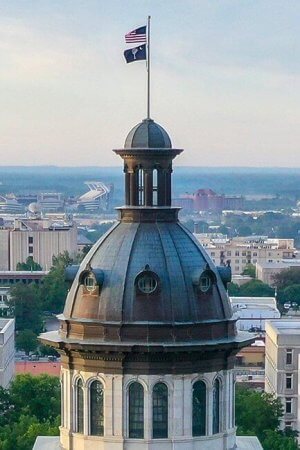 Provided by Riley Pope & Laney, LLC – April 7, 2023
Attached is the April 7th edition of Under the Dome, along with new House bill introductions of interest which will be tracked this session. Because the Senate was in a perfunctory session this week, there were no bill introductions of interest. Please let us know of any specific bills you would like to receive updates on as they move through the legislative process.
Click here to read the latest update of Under the Dome. Click here to see the New House Bill Introductions.
Important Dates and Resources:
125th Session of the South Carolina General Assembly – 1st Regular Session (2023)
The first year of a two-year session
Legislation not enacted during the 2023 session will hold its place in the legislative process and carry over to the 2024 session
The crossover deadline is Thursday, April 6th (the last legislative day before April 10th) for legislation to pass from one chamber to the other; after this date, a 2/3 vote of the receiving chamber is required to consider a bill
Statutory Sine Die date – Thursday, May 11, 2023
South Carolina General Assembly
South Carolina House of Representatives
Video Archives (Session, Committees)