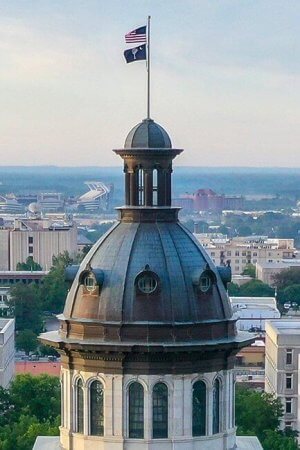 Provided by Riley Pope & Laney, LLC – May 20, 2022
Attached for your review is the May 20th edition of Under the Dome. The second regular session of the 124th South Carolina General Assembly adjourned pursuant to the Sine Die Resolution last Thursday, May 12th at 5:00 pm. A marathon week of floor debate culminated in dozens of bills achieving passage in the final hours and many more surviving as amendments added to germane bills which remain active in their respective conference committees. Please let us know if you have any questions or would like additional information regarding legislation we have tracked on your behalf. Our next legislative report will be issued after the June 15th Special Session.
Click here to read the latest update of Under the Dome.
Important Dates and Resources:
124th Session of the South Carolina General Assembly – 2nd Regular Session (2022)
First Special Session — Wednesday June 15th at 12:00 noon
South Carolina General Assembly
South Carolina House of Representatives
Video Archives (Session, Committees)