SCBA retains both local and Washington counsel to assist members with legal issues at no charge. For questions regarding libel, FOI, courtroom access, advertising regulations, FCC compliance, EEO rules, etc., contact SCBA at 803-732-1186 or scba@scba.net.
Scott Johnson
Smithwick & Belendiuk
Washington, DC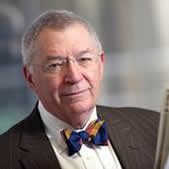 Jay Bender
Baker, Ravenel & Bender
Columbia, SC
Could your TV station be vulnerable to libel and invasion of privacy charges? FREE seminar for SCBA TV members!
SCBA attorney Jay Bender is offering a FREE 1-hour seminar to news staffs of member TV station on how to avoid libel and invasion of privacy claims.  This invaluable session is provided at no charge as an SCBA member service.
Some libel insurance carriers give discounts to TV stations that receive seminars on libel prevention so examine your policy to see if you are eligible for a discount.
To schedule a seminar with Jay, please contact Maya Arias at maya@scba.net or call the SCBA office at (803) 732-1186.