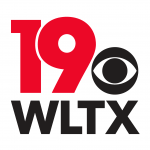 edia – Journalism – Newspaper
Position/Title:Assistant News Director – 015226
Details:WLTX-TV, TEGNA's CBS affiliate in Columbia, S.C., is searching for a motivated and people-oriented leader to serve as Assistant News Director.

Located in the heart of The Midlands of South Carolina, Columbia is known for the three natural rivers which flow through the area, the local military installations as well as the state legislature. The University of South Carolina Gamecocks are also a big draw. We have multiple entertainment venues, great food, and a vibrant arts scene.

The television station is a mix of seasoned and newer journalists. Management brings decades of experience, and our culture is one of support as we collaborate, train, and empower our teams to carry out our commitment to journalism and the community that we serve.

Our ideal candidate is an experienced leader who's great at juggling multiple projects and growing journalists. Through careful coaching, the Assistant News Director elevates our station's storytelling, writing and execution.

The ideal candidate has excellent news judgment and strong management skills with the ability to motivate, collaborate and own the big story. The Assistant News Director will lead day-to-day decision making on broadcast coverage and work closely with the digital team to ensure our content best serves the audience on all platforms.

At WLTX we are passionate about developing the very best news coverage across all platforms, making sure our content reflects the diverse communities we represent.

Responsibilities:

• Work closely with producers, reporters, anchors, digital desk producers and photographers on compelling, impact-driven original storytelling and daily news coverage

• Oversee production of newscasts and special programming

• Make split second decisions to lead the news team during breaking news and severe weather events

• Work with executive producers to ensure a multi-platform content approach in every stage of the news gathering process

• Partner with news leadership to elevate our core values, internal DE&I culture, and our Race and Culture content

• Strategize with executive team on goals focused on growing our people, our content, and our audience

• Build relationships with news sources and community stakeholders

• Execute administrative duties such as managing direct reports, creating schedules, and training new employees

• Assist in training and providing valuable feedback for entire editorial team

• Evaluate workflow efficiencies and adjust processes and procedures as necessary
Vacancy Type:Full Time
Date Posted:11/2/2023
Closing Date:4/30/2024
City:Columbia
State:South Carolina
Experience:5 – 7 years
Requirements:Requirements

• Bachelor's degree in journalism, communications or related field and news leadership experience

• 5+ years of content experience

• Solid journalistic and content judgement that emphasizes accurate, fair and unique local content, along with community engagement

• Excellent people management skills

• Strong communication and conflict management skills

• Strong organizational skills in a fast-paced and deadline-driven environment

About TEGNA

TEGNA Inc. (NYSE: TGNA) is an innovative media company that serves the greater good of our communities. Across platforms, TEGNA tells empowering stories, conducts impactful investigations and delivers innovative marketing solutions. With 64 television stations in 51 U.S. markets, TEGNA is the largest owner of top 4 network affiliates in the top 25 markets among independent station groups, reaching approximately 39 percent of all television households nationwide. TEGNA also owns leading multicast networks True Crime Network and Quest. TEGNA Marketing Solutions (TMS) offers innovative solutions to help businesses reach consumers across television, digital and over-the-top (OTT) platforms, including Premion, TEGNA's OTT advertising service. For more information, visit www.TEGNA.com.

EEO statement:

TEGNA Inc. is a proud equal opportunity employer. We are a drug free, EEO employer committed to a diverse workforce. We encourage and consider all qualified candidates regardless of race, color, religion, national origin, sex, age, marital status, personal appearance, sexual orientation, gender identity, family responsibilities, disability, enrollment in college or vocational school, political affiliation, veteran status or genetic information. TEGNA complies with all applicable laws related to accommodations.
Contact:http://www.jobs.net/j/JikvigUh?jobdetails=true
Apply Online URL:http://www.jobs.net/j/JikvigUh
Job posted by an EQUAL EMPLOYMENT OPPORTUNITY EMPLOYER