Promotion Outreach Coordinator
Full Time
Applications have closed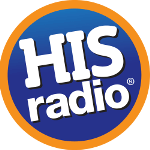 Website HIS Radio -RTN
Do you love Jesus and people? Does starting conversations with strangers sound fun to you? Does being in the center of every event sound like a blast? Then YOU are who we are looking for at HIS Radio! HIS Radio is looking for a Street Team Coordinator who will get other energetic dynamic people to lead a team of volunteers in each of our nine markets. You will have the opportunity to assist in hiring, training, and leading a team of staff and volunteers to represent HIS Radio and Jesus at area events, festivals, and concerts. That means you get to be at all of the events and hang out with ALL the people! QUALIFICATIONS:
Self-motivated
Problem solver
Great with people including patient, caring, friendly, positive attitude, good judgment, and excellent communication skills
Computer literacy and ability to learn new software. Proficient at all social media platforms with an understanding of posting/interacting
Must be willing to travel
Must be willing to work nights and weekends
One last thing! We'd love you to put together a killer video telling us who you are and why you want to use your talents and abilities to reach others for Christ through our ministry!
If this is you, and you meet all the qualifications, send your resume, compensation history, and statement of faith, to: Careers19@hisradio.net.  Minorities and women are encouraged to apply. EOE