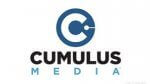 Website Cumulus Media - Columbia, SC
CUMULUS MEDIA | Columbia, SC is looking for a dynamic Continuity Director. Our people work in a state-of-the-art facility, take pride in our community, and value teamwork.
CUMULUS | Columbia, SC currently features 5 stations in the Columbia area and surrounding counties.  Our stations include 107.5 WNKT-FM The Game – Home of Gamecock Sports, B106.7 WTCB-FM Adult Contemporary, KISS 103.1 WLXC Urban Adult Contemporary, 98.5 WOMG Columbia's Classic Hits, and ESPN – WISW 1320 Sports Talk.  The cluster of 5 stations reaches thousands of listeners on a daily basis.
Key Responsibilities:
Receive orders from local, and national personnel with traffic and copy instructions
Enter national/regional sales orders in Wide Orbit
Coordinate with sales and production to ensure commercial copy is scheduled and run as instructed
Participate in station Programming, Promotions, Sales, and events as it relates to commercial programming logs
Tracking commercial scripts and ensuring all copy/creative is received and accurately inputted into the VCreative Production order system in a timely fashion, by daily deadlines
Coordinating and executing the entering of syndicated radio programs and network commercials and affidavits
Assist market manager and GSM with special sales reports and projects
Perform other duties within the sales/production function as needed
Report directly to the market manager
Job Requirements:
Strong knowledge of all FCC rules and regulations
Traffic software experience preferred, Wide Orbit experience a plus
VCreative software experience a plus
Flawless eye for detail
Organization skills
Team Player attitude and ability to work under pressure and meet multiple deadlines
All new hires must be fully vaccinated for COVID-19 by the date of hire, subject to legally-mandated accommodations
What we offer:
Competitive pay
Professional growth and career path
A focused, responsible, and collaborative work environment with the ability, to ask "what if" and try innovative solutions
Medical, Dental & Vision Insurance coverage
401K with company match to plan for the long-term
Paid Vacation & Holidays
All new hires must be fully vaccinated for COVID-19 by the date of hire, subject to legally mandated accommodations.
For immediate consideration, please click here.
For more information about CUMULUS MEDIA, visit our website.
CUMULUS MEDIA is proud to be an Equal Opportunity Employer (EOE).