Full Time
December 17, 2023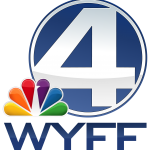 Category:Operations
Position/Title:Master Control Operator
Details:Broadcast Master Control Operator
((station)), the ((AAA)) affiliate in ((city)) is looking for a Master Control Operator who will oversee the equipment that provides the content of our broadcast on-air program streams. You will monitor multiple air channels, preparing content, building playlists, maintaining regulatory compliance, assuring quality control of on-air product, and documenting transmission events. You will ingest commercials and programs, timing them and making sure they all play on air properly. You will report to ((manager)).
Responsibilities
Coordinate live and recorded programming for broadcast
Maintain on air operation to include running commercials, network and local programming
Monitor multiple channels to ensure regulatory compliance and signal integrity
Operate broadcast automation equipment
Follow FCC monitoring and EAS procedures
Observe transmitters and take readings
Maintain program and transmitter logs
Edit and append playlists
Acquire content from distributors and content delivery systems
Report equipment issues and transmission discrepancies
Requirements
1+ years of computer, email, software and web applications
Prior exposure to television station operations and newscast production
Work in a collaborative environment and independently
Experience with master control activities and tasks preferred; training will be offered for qualified candidates
Knowledge of graphics systems for on-air branding and messaging
Higher education in technology, SBE or related military experience will be considered
Diversity Statement
At Hearst Television we tell stories every day. Stories about people of all cultures, backgrounds, perspectives, and identities. That's why, behind the scenes, we believe in being an organization as diverse and varied as the audience we reach, ensuring that the content we create is more compassionate, and more representative of the communities we serve.
Benefits
Hearst's benefit programs are modern, flexible and designed to focus on you. As a Hearst employee, you and your spouse or partner or dependents would have access to the following benefits.
Medical | Dental | Vision
401(k) matching
Emotional Wellness Support
Paid Time Off
Paid Parental Leave
LGBTQ+ Health Services
Additional benefits to meet your and your family's needs
Vacancy Type:Full Time
Date Posted:11/17/2023
Closing Date:12/17/2023
City:Greenville – 29602
State:South Carolina
Contact:Please visit careers.htv.hearst.com to apply. EOE
Job posted by an EQUAL EMPLOYMENT OPPORTUNITY EMPLOYER