Photojournalist/Production Assistant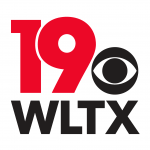 Category:Media – Journalism – Newspaper
Position/Title:Photojournalist/Production Assistant – 015214
Details:WLTX-TV in Columbia, S.C. is looking for a skilled photojournalist, who would also work as a production assistant. The ideal candidate for this position would also have knowledge of how to operate an audio board, run remote-controlled in-studio cameras, and have an interest in technical directing.

The person who is hired for this position will be able to multi-task. He or she should be familiar with the latest editing software tools and techniques and proficient with live news gathering tools, is able to participate in live performance on air and on live streaming when necessary.

Responsibilities:

•Edit, file and post a variety of video elements including voice-overs, packages, high-end animations and bumpers.

•Operate non-linear edit systems, experience with Edius and Adobe Premiere. Knowledge of After Effects is a plus.

•Produce original content on-air and on all digital platforms that evoke emotion and tell compelling stories.

•Cover breaking news, general assignment, sports, feature, investigative, and political news stories. Produce news stories that are unique and captivating.

•Develop news sources for general assignment and special areas of interest.

•Operate news gathering vehicle to and from various locations.

•Oversee the overall look of our product across multiple platforms.

•Ability to work with a team of people to achieve clean newscasts.

•Have high attention to detail to find and correct problems before they hit the air.

•Must be able to work quickly and efficiently under pressure.

•Must have the ability to juggle multiple tasks at once.

•Ability to work with a flexible schedule is a must. May require mornings, nights, weekends and holidays.

•Must be flexible with scheduling, including but not limited to, breaking news .

•Excellent interpersonal and communication skills required.

•Excellent communication and organizational skills.

•Perform other tasks as required by supervisor or executive producer.
Vacancy Type:Full Time
Date Posted:10/31/2023
Closing Date:4/28/2024
City:Columbia
State:South Carolina
URL:http://www.wltx.com
Experience:1 – 3 years
Requirements:Requirements

• BA/BS in journalism, communications or related field

• 2-5 years of experience preferred

• Experience in photojournalism, editing, and content management systems – preferably in a local TV news department environment.

• Proven ability to generate creative, engaging, content-driven live shots

• Ability to adapt and quickly change on the fly for breaking news and unexpected special events.

• Knowledge and experience with operation and understanding of studio cameras, production switchers, video routers and audio consoles and automation, intercom and graphics systems.

• Efficiency with ENPS, Bitcentral, Vertigo, Grass Valley.

• Demonstrated news judgment, writing skills, photography experience, and non-linear editing skills

• Organizational skills and the ability to work under constant time pressure deadlines

• Ability to calmly handle live, breaking news situations and changing events

Work Environment: Outdoors

Physical Demands: Light work

Travel: Occasionally: 10-25%

Work Environment Set: Outdoors: performed in various outdoor environmental conditions

Physical Demands Set: Light work: Involves sitting most of the time, walking, lifting, bending, standing, etc.

About TEGNA

TEGNA Inc. (NYSE: TGNA) is an innovative media company that serves the greater good of our communities. Across platforms, TEGNA tells empowering stories, conducts impactful investigations and delivers innovative marketing solutions. With 64 television stations in 51 U.S. markets, TEGNA is the largest owner of top 4 network affiliates in the top 25 markets among independent station groups, reaching approximately 39 percent of all television households nationwide. TEGNA also owns leading multicast networks True Crime Network and Quest. TEGNA Marketing Solutions (TMS) offers innovative solutions to help businesses reach consumers across television, digital and over-the-top (OTT) platforms, including Premion, TEGNA's OTT advertising service. For more information, visit www.TEGNA.com.

EEO statement:

TEGNA Inc. is a proud equal opportunity employer. We are a drug free, EEO employer committed to a diverse workforce. We encourage and consider all qualified candidates regardless of race, color, religion, national origin, sex, age, marital status, personal appearance, sexual orientation, gender identity, family responsibilities, disability, enrollment in college or vocational school, political affiliation, veteran status or genetic information. TEGNA complies with all applicable laws related to accommodations.
Contact:http://www.jobs.net/j/JdEKPfYi?jobdetails=true
Apply Online URL:http://www.jobs.net/j/JdEKPfYi
Job posted by an EQUAL EMPLOYMENT OPPORTUNITY EMPLOYER
***IMPORTANT***