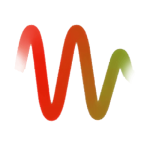 Website South Carolina Broadcasters Association
Job Summary:
The South Carolina Broadcasters Association (SCBA) seeks a highly motivated and skilled Executive Assistant to provide comprehensive administrative and sales support to the Executive Director at our Columbia, South Carolina office. The Executive Assistant will work closely with the Executive Director to monitor and support the SCBA's social media presence. The successful candidate will also create and support sales decks.  The best fit for this position will be an upbeat, problem solver comfortable in a fast-paced work environment.  Experience working with a non-profit organization is a plus.
SCBA is a non-profit advocacy association for South Carolina's radio and TV stations and supports members with multiple benefits, including training, recruiting, and advocacy. The SCBA supports over a hundred radio and TV members who provide ad-supported content with broadcasting and digital content to listeners, viewers, and followers in South Carolina.
Responsibilities:
Manage the Executive Director's calendar, travel arrangements, and email correspondence.
General office duties, including ordering supplies, answering the phone, email, and social inquiries.
Deposit checks, code invoices, manage billing and support the CPA as needed.
Responsible for distribution of monthly traffic and creative for PEP (Public Education Program) in addition to collection and preparation of monthly summary report for each partner
Work with the Executive Director to create compelling sales information decks, marketing materials, and content for member services.
Collaborate with the Executive Director to execute, monitor and manage social media campaigns, content calendars, and job postings.
Conduct polls and research with station members.
Organize and coordinate events and meetings, including scheduling and logistics for board and member events, including Winter Convention, Collegiate Job Fair, STAR Awards, Awards of Distinction, and The State Leadership Conference with the NAB.
Handle all communication with SC colleges receiving SCBA Foundation scholarship funding.
Schedule, invoice and create certificates for all station member ABIP inspections.
Provide general administrative support to the Executive Director and board members as needed.
Requirements:
Bachelor's degree in business administration, marketing, or a related field
2+ years of experience in an administrative or sales support role
Strong communication skills, both verbal and written
Proficiency with Microsoft Office and Google Suite
Experience with social media management and content creation
Excellent organizational skills and attention to detail
Ability to work in a fast-paced environment and manage multiple tasks.
Proactive and resourceful problem-solver
Ability to maintain confidentiality and exercise good judgment.
The Executive Assistant position is full-time with a competitive salary and benefits.   We encourage you to apply if you are a highly organized, detail-oriented, and self-motivated individual passionate about the exciting broadcasting and digital advertising world.
To apply, email your resume and cover letter to scba@scba.net.