Senior Multiplatform Marketing Producer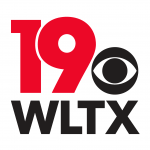 Website WLTX-TV
Category:Media – Journalism – Newspaper
Position/Title:Senior Multiplatform Marketing Producer – 015039
Details:The WLTX Marketing Team is in search of a bold, creative, and curious person with strong social, digital, and brand management skills. If you love news and marketing…if you understand visual storytelling, social engagement, and can work fluidly between on-air, social, and digital platforms, we want to meet you!

Be part of a team that works collaboratively across our social, digital, and television platforms. You'll use your marketing and production skills to conceptualize, write, produce, shoot, and edit social media content, digital promotion, and brand/marketing messaging. If you are a great writer, a creative thinker, thrive on deadlines, love both news and marketing, search YouTube and Instagram for great ideas, are always looking to learn new skills, and have outstanding work to show, we want to talk to you!

Responsibilities
Write, design, edit, and shoot creative that engages audiences where they are across all platforms…social, digital, streaming and on-air
Develop and execute creative ON YOUR SIDE brand concepts across all platforms that drive viewership and build brand loyalty
Create marketing for WLTX's social accounts, website and app, streaming platform, newscasts and cross-broadcast integrations
Understand and employ metrics, research, and audience insights to drive strategic marketing decisions across platforms
Maintain WLTX's overall look and brand on all platforms through strong visual identity
Collaborate across all departments with digital and broadcast content creators in news, marketing, sales, community partners, and clients
Vacancy Type:Full Time
Date Posted:9/8/2023
Closing Date:3/6/2024
City:Columbia
State:South Carolina
URL:http://www.wltx.com
Experience:3 – 5 years
Requirements:Requirements
B.A. or B.S. with a minimum of 3+ years' hands-on experience in digital advertising, marketing, branding, or journalism
Excellent technical skills and an online reel/portfolio that shows excellent writing, video editing and social media skills
Proficient with Adobe Suite (Premiere, After Effects, Photoshop)
Organizational skills and the ability to work under constant time-sensitive deadlines
Must be deadline-oriented, maintaining quality while staying on tight schedules and breaking news situations
Self-starter that is highly motivated to make a positive impact
Strong leadership and interpersonal skills
Ability to work collaboratively with a team, to take direction, and to offer creative thoughts, ideas and suggestions in brainstorms and pitches
Champion the brand
Travel: Rarely: less than 10%
Work Environment Set: Office: normally performed in a typical interior/office environment
Physical Demands Set: Sedentary work: Involves sitting most of the time; walking, lifting, bending, standing, etc.
About TEGNA
TEGNA Inc. (NYSE: TGNA) is an innovative media company that serves the greater good of our communities. Across platforms, TEGNA tells empowering stories, conducts impactful investigations and delivers innovative marketing solutions. With 64 television stations in 51 U.S. markets, TEGNA is the largest owner of top 4 network affiliates in the top 25 markets among independent station groups, reaching approximately 39 percent of all television households nationwide. TEGNA also owns leading multicast networks True Crime Network and Quest. TEGNA Marketing Solutions (TMS) offers innovative solutions to help businesses reach consumers across television, digital and over-the-top (OTT) platforms, including Premion, TEGNA's OTT advertising service. For more information, visit www.TEGNA.com.
EEO statement:
TEGNA Inc. is a proud equal opportunity employer. We are a drug free, EEO employer committed to a diverse workforce. We encourage and consider all qualified candidates regardless of race, color, religion, national origin, sex, age, marital status, personal appearance, sexual orientation, gender identity, family responsibilities, disability, enrollment in college or vocational school, political affiliation, veteran status or genetic information. TEGNA complies with all applicable laws related to accommodations.
Contact:http://www.jobs.net/j/JrTnHQiE?jobdetails=true
Apply Online URL:http://www.jobs.net/j/JrTnHQiE