WCSC Senior Digital Sales Specialist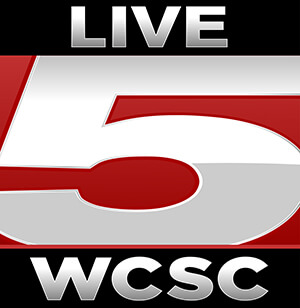 Website WCSC-TV
The Lowcountry's News Leader
WCSC seeks a Senior Digital Sales Specialist to represent our brand to a community of local clients, advertising agencies, and the general public. You are a business partner and consultant providing media planning and creative strategy support alongside the Account Executives to help local businesses meet their goals.
General Responsibilities:
• Provide customer service and act as a point of contact for AEs and clients.
• Efficiently and effectively execute new and revised digital orders.
• Traffic all ads and confirm launch success.
• Monitor the scheduling, pacing, and implementation of all advertising campaigns to ensure timely, accurate implementation, and full delivery.
• Communicate effectively and closely with AE's and external teams.
• Ensure that campaign revisions are fully communicated and executed with 100% accuracy.
• Maintain processes and best practices and provide suggestions to leadership on improvement opportunities.
Qualifications:
Key Traits –
Strategic: The ability to align the digital campaign plan with the organization's strategic objectives is paramount to success in this role. Being client-facing and able to strategize a successful plan based on client needs.
Analytical: Interpreting data and being capable of adjusting the digital strategy based on analytics is a plus with the ability to articulate and relate data to clients with ease.
Tactical: Capable of handling tactical aspects of digital campaigns; ability to solve technical problems related to the website, content, advertising, and marketing efforts. Ensuring that the desired outcomes are being met based on client feedback.
A Creator: Technically savvy combined with a creative vision — Digital Marketing is partly science but, make no mistake, it takes a creative mind to fill this role.
• Highly-motivated team player
• Superior multitasking skills with the ability to work cross-functionally and handle multiple requests daily
• Excellent troubleshooting and problem-resolution skills
• Possess superb written and verbal communication skills
• Proficient with Microsoft Excel, Word, and PPT
• Google Certification, Broadcast Industry experience, Meta Business Suite, and Ads Manager experience preferred.
• A valid Driver's License and clean driving record are required.
Apply online at: www.gray.tv/careers
WCSC, 2126 Charlie Hall Blvd, Charleston, SC 29414. EOE