SENIOR NEWS PRODUCER – WHNS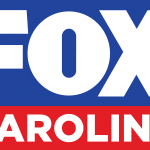 Website WHNS Fox Carolina
Do you want to be on the forefront of designing, crafting the best morning news content? WHNS-TV is looking to hire a Morning Senior Producer. This person is responsible for helping us strategize a new one hour news program. You will create, coordinate and execute this newscast daily, writing scripts and crafting a hard news show for our audience. You will develop the day-to-day on-air look and play a key role in reimagining daily news. This position is a stepping stone to news management.
Duties/Responsibilities include (but are not limited to):
– Developing and crafting a daily newscast
– Responsible for writing, story development and showcasing
– Working with other show producers in helping guide quality control in their shows
– Working closely with news managers and assignment editors in determining content needs and enhancing content with graphics, video research, and station branding
– Making time-sensitive decisions
– Writing clearly for multiple platforms on tight deadlines
– Communicating with field crews responsible for show content
– Demonstrating creativity and strong editorial judgment while following journalistic ethics and libel laws
– Being an ambassador of our Committed to You brand to help us continue to serve our community
Qualifications/Requirements:
• At a minimum, a bachelor's degree in broadcast journalism or a related field.
• 4+ years experience in a working newsroom
• Self-starter, with knowledge of and ability to operate state-of-the-art television news equipment as well as website publishing.
To apply for this job please visit gray.tv.