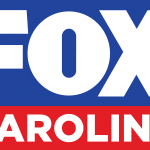 Website WHNS Fox Carolina
The Chief Engineer is responsible for overseeing the installation and maintenance of all facilities and equipment. This includes Audio, Video, RF broadcast gear, and critical IT systems. This position is also responsible for facility maintenance and management. This includes all building and grounds maintenance needs, broadcast tower maintenance, and remote transmitter site maintenance. The Chief Engineer makes sure that all FCC rules and regulations are followed and the station is in complete compliance with the FCC and FAA. This position reports directly to the station's general manager and there is room for growth within Gray Corporate engineering. Please note – the primary job responsibilities include, but are not limited to the duties listed
Duties/Responsibilities include (but are not limited to):
* Understanding of both serial and IP communication
* Knowledge of IT systems, servers, desktops, and virtual environments, strong interpersonal skills with the ability to communicate with technicians, management and non-technical users, ability to create and read detailed CAD drawings and document all technical systems, ability to multitask in a very fast-paced environment.
Qualifications/Requirements:
▪️ Degree in Engineering, Computer Science, IT-related field, or equivalent broadcast experience, experience managing within a broadcast station, experience in field operations including ENG/SNG and IP news-gathering technologies a plus, knowledge of modern digital broadcast equipment including but not limited to transmitters, transport stream encoders, video switchers, audio consoles, automation systems, robotic camera systems, and ENG equipment.
To apply for this job please visit gray.tv.