Annual Broadcast Exhibition -            January 26, 2023
This all-day exhibition features equipment, products, and services of interest to radio and television broadcasters including general managers, engineers, programming and production personnel, and other station decision-makers.  The exhibition is held each January at the Winter Convention and usually features over 35 vendors.  It is considered "one of the best in the country" by vendors and attendees alike.  The 2023 Winter Conference & Broadcast Exhibition has been scheduled for January 26, 2023, so please put this on your calendar.  Watch the website for updates as they become available.
Alternative Broadcast Inspection Program (ABIP)
Emergency Alert System (EAS)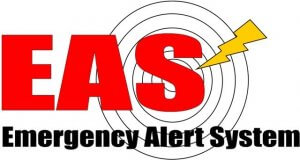 MONTHLY ENGINEERING WEBINAR
Attention Engineers:
Through a joint effort of the Alabama Broadcasters Association, the Georgia Association of Broadcasters, and the South Carolina Broadcasters Association, we offer a FREE monthly engineering webinar that is open to all SCBA member stations.  These webinars are held on the third Tuesday of each month from 11:00 AM – 12:00 PM Eastern time.
JUNE WEBINAR:
Our next webinar will be on Tuesday, June 21, 2022. It runs from 11:00 AM – 12:00 PM Eastern Time.
PAUL MCLANE
Our special guest will be the editor-in-chief of Radio World, Paul McLane. Paul will cover a look back at the history of Radio World, how radio broadcasting has recovered after the pandemic, a look ahead for the future of broadcasting, the latest technology, and much more.
Make sure you join in for what should be a most interesting and informative discussion at 11:00 AM. Register for the Zoom Webinar here.
_________________________________________________________________________
The Engineering Academy now publishes a weekly newsletter for those involved in or interested in Pro Audio. Articles will address setting up and mixing audio for live events including church services, along with tracking and mixing in a studio. It is sent out each Wednesday morning by email.
These webinars are free to SCBA members and registration can be made by contacting the SCBA office at (803) 732-1186 or scba@scba.net.
Past Monthly Engineering Webinars are archived online. Contact the SCBA office for details on how to access these webinars.
Cybersecurity Takes Another Step 
The US Government has issued warnings to all American companies about looming cybersecurity threats tied to the current political climate with Russia.
Now reports are indicating that UPS units with internet connections can be at risk.
Engineers are encouraged to keep those units either off the network or take steps to ensure they are behind a firewall and have two-step authentication for maximum protection.
Tower Inspections after Storms
Since several states have gone through a couple of storms with very high winds over the last few weeks, engineers are encouraged to gather up their binoculars and visit the tower site.
Check for anything on the tower that may have broken or come loose, such as transmission line hangers and clamps, antennas, and tenant equipment. Look around the ground to see if anything has come off.
On AM towers inspect the insulators in the guy wires to make sure none have been broken.